Wednesday, January 31, 2007
A quick doodle for Illustration Friday. I've been kinda busy lately so this will have to do for now. Cheers!
Posted by

yezi xue
at 11:16 AM
No comments:

Wednesday, January 17, 2007
Life in the Valley!
Here's a storyboard page I did for the independent movie
Regular Joe
The scene is an
explanation
of why the main character's birthday is never remembered at his work place.
The original concept was that the receptionist/office worker shown here is a gum-obsessed valley girl type. Regular Joe is a live-action film but all the fantasy and flashback scenes are done in cutout animation meaning we animate cut-out photographs using compositions in
AfterEffect
(much like the
Guinness commercials
). When I photographed the costume design, however, Gene the director decided the valley girl look isn't
appropriate
for the work place.
So we ended up not using the valley girl idea.
For more info on Regular Joe or director Gene Landry, go to
http://www.imdb.com/title/tt0889145/
I'm there too!
The model for the costume is my good friend Alona, we had fun doing the shoot, haha.
Posted by

yezi xue
at 11:53 AM
2 comments:

Friday, January 05, 2007
Posted by

yezi xue
at 2:58 PM
1 comment:

Happy New Year everybody!
Now that the holiday hustle and bustles are over with I have more time to draw & post. I've been feeling really unproductive but hopefully I'll get back in the rhythm of things.
In other news, I sent out my portfolio to Ringling today.
USC
is the only one left. I still have to take the
GRE
for that--
ew
!
Here's a little something I did for my mom. She gave it to her boss as a Christmas present.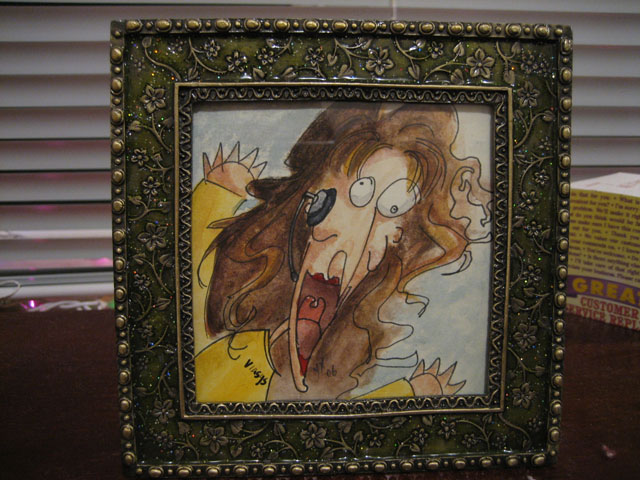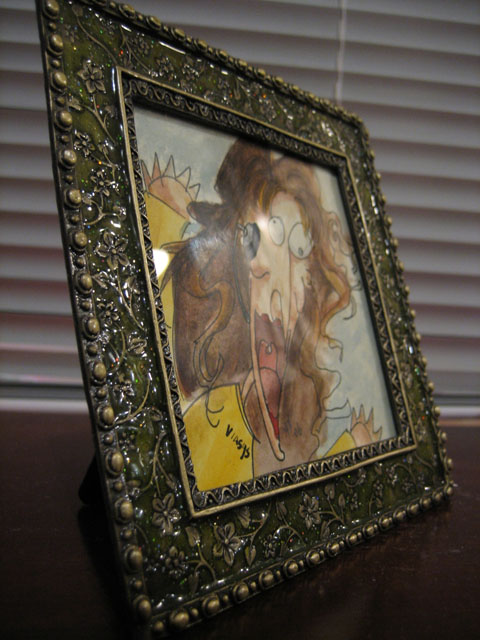 Posted by

yezi xue
at 2:40 PM
No comments: